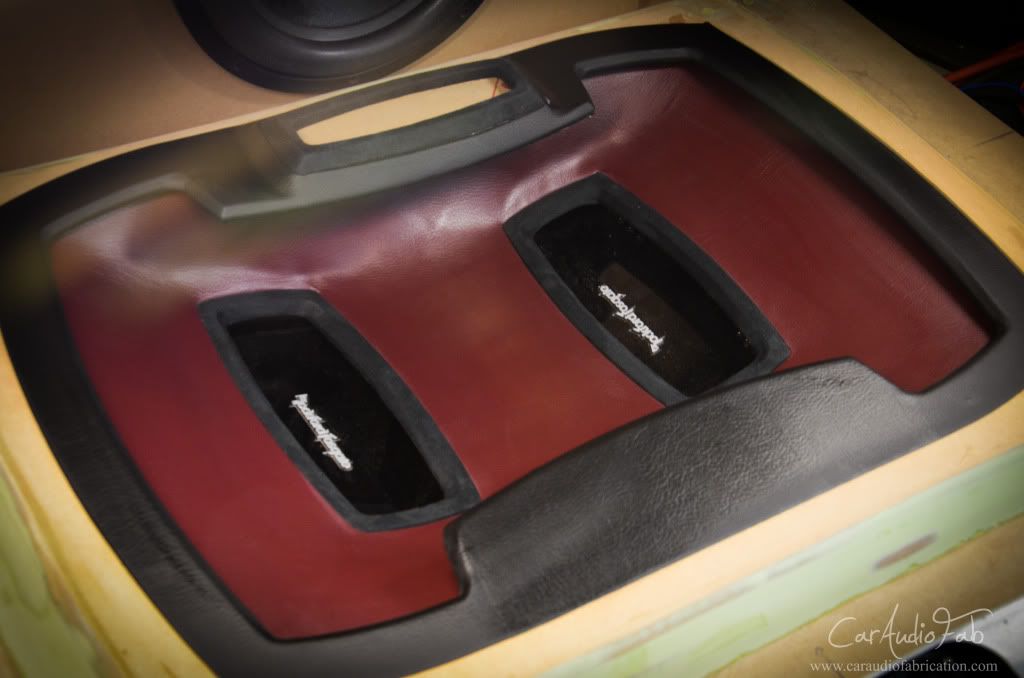 What's up ladies and gentlemen of the car audio world? Today I bring to you the all inclusive Fiberglass Amp Rack 101 Lesson! Allow me to insert my shameless plug and say that if you enjoy any part of this tutorial, or learned something new, please post a comment, rank this thread, and share with your friends! Also I love when I get new subscribers on my YouTube channel! (www.youtube.com/caraudiofabrication ) Other than that let's review what you will learn shall we?

[url="http://youtu.be/YUEUAhttGts"]http://youtu.be/YUEUAhttGts[/url]


Intro:


First off I know I know, this looks like a ton of reading, and a ton of work, but it really is not, it just seems that way because I am outlining every thing I have learned over the years of many car audio installations. When I started learning this I would have done ANYTHING for a write up with the tricks and techniques I am going to show you, but it didn't exist, so again while it might seem like a lot to read it WILL be WELL worth your time to read through this and watch the videos. Note that some of the videos or somewhat of an "update" to my progress within the step, where as others are much more of an actual step by step instruction. The videos have a run time of a little over an hour, so grab a frosty beverage and some food and sit back! That being said there are a million different ways you could construct an amp rack, this tutorial will cover what I have learned and found to be very effective means of building a professional quality amp rack. Note that for the sake of length some sections of this lesson may refer to previous lesson posts I have made, in these cases I will provide a link for you to visit so that you may learn that technique as well! Also note that the quality of my videos improves throughout the series. Please watch all the videos to gain the full experience! In order to watch all of the YouTube videos is one go, please view the YouTube playlist here:

http://www.youtube.c...-XOEtuFSQ04_tzT

Note that each step within this write up also has the video
thumbnail, with a link to the video below it.

The Process:

Before we begin allow me to briefly outline the process that will be covered. By understanding each step involved you are well on your way to an amazing fiberglass amp rack!
Designing the Layout
Skeleton– The Foundation of your shape and Making TemplatesPrepping
Templates and Skeleton for Molding
Applying Fabric – The Skin of your shape
Glassing and Strength
Smoothing and Prep for Finish
Adding Plexi and Inserts
Wrapping the Amp Rack – Vinyl, Suede, and Carpet
Final Thoughts
Let's begin!